Now that Christmas celebrations are over and the dust has settled, millions of people around the world are holding the number one gift for this holiday season. A plastic gift card is once again the top gift that will be purchased for loved ones and friends. A market research company, called Tower Group states gift cards this year will approach $97 billion dollars in sales trumping the 2006 figure of $83 billion in sales.
While these numbers are staggering, there is another number that retailers and gift card providers would prefer you didn't know about. The industry term for this hush hush secret of the gift card industry is breakage. Breakage is the free money that retailers get when gift cards go unused or underused.
Breakage is expected to hit $7.8 billion this year according to Tower Group, the market research company that studies the gift card industry. The number was surprisingly higher last year at $8 billion in lost or unused value on the cards. Consumers are starting to become more aware of the strict terms and conditions that go along with the gift cards. By becoming more aware, consumers are taking action and either using their gift cards before fees and expirations, selling them at gift card exchange websites or the most common marketplace to sell unwanted items, eBay.
An article over at The Bachelor Guy covers three top places people can turn to when selling their gift cards. If an exchange or selling solution isn't used the cards should always be used as soon as possible. Many states are trying to ensure that gift cards do not have expiration dates anymore, but this still hasn't stopped relentless fees from eating away the balance of cards. Fees can be a mere $2.50 a month or can even be a percentage of the balance of the gift card every month. These fees are typically labeled as administration and service fees. Mainstream retailers like Target and Wal-Mart do not use expiration dates or fees on their gift cards. This should help people realize these places are the safest to get cards from if they want to ensure recipients don't end up with a worthless gift.
An interesting money grab is developing in state budgets to take advantage of unused amounts on gift cards. Gift cards are always anonymous as they are purchased without assigning ownership to the recipient.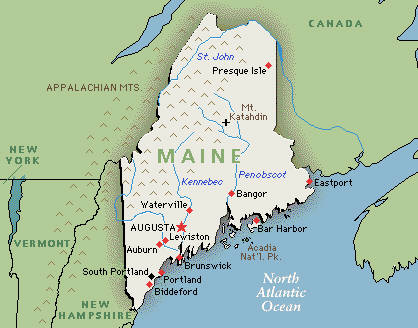 This throws a wrench in a law called escheatment that would normally allow states to control the unused money in certain circumstances. This isn't stopping the state of Maine however, as they are pushing to take nearly 60% of the unused amount of gift cards in their state.
A detailed account of new state practices applying unclaimed property laws can be found on CNBC here. It's estimated that over 30 states are implementing unclaimed property laws to take away as much as 60% of the $7.8 billion dollars this year hanging on retailers balance sheets. Maine has went as far as sending out notification letters to 40 big retailers in the state letting them know they owe the state a big check.
Most big retailers are just simply ignoring the state requests for payment of the elusive breakage jackpot sitting on balance sheets. It's possible that Maine could sue the stores if they don't pay up. Currently it looks like the state is taking a wait and see approach to see if stores change their mind on whether they'll pay up or not.
An obvious problem to states requesting payment for unused money on gift cards is which state is actually owed money from the unused the gift card. If someone purchases a gift card in Florida and gives the gift card to a recipient in California but they use it in Nevada it's hard to figure out which state is owed any unused funds on the gift card. This could send the decision making to the federal government to give them one more thing to control in our financial lives.
An easy solution to all these woes is cold hard cash. While inflation is inescapable a recipient will always find the same amount they were given originally for their gift. Some still feel that this removes that thoughtful aspect that is obtained by saying, this store seems to fit your personality. A real gift also seems to alleviate any problems with losing a value. The only problem your faced with then is if the gift recipient thinks your a lousy gift chooser. If you just want to go by what your mom always told you however, it's that thought that counts, not the gift!
Share This
70 Comments to "Gift cards, the gift that keeps on taking"
This is insane… There is no way I would pay the state to take my profits that resulted from personal irresponsibility.

on 30 Dec 2007 at 12:26 am

2

Dude

There are no such fees on Gift Cards. It now against Federal regulation to expire, tax, or retain funds on a card that is load with cash by any company. I have used cards that are 3,4, and 5 years old to the maximum amounts they were originally loaded for. There is no depreciation of value. The state just wants to stick its hand in your pocket. Its just one more way the government tries to rgulate our lives.

on 30 Dec 2007 at 5:16 am

3

Dood

[…] cards this year. Now states are stepping in and claiming as much as 60% of this unclaimed propertyread more | digg story SHARETHIS.addEntry({ title: "Gift cards, the gift that keeps on taking", url: […]

[…] are yet more reasons why plain old cash rules. read more | digg story SHARETHIS.addEntry({ title: "Gift cards: they keep on taking", url: […]

on 04 Jan 2008 at 10:54 pm

6

Valueless Gift Card

Has anyone experienced a similar experience? I had a gift card from a mall given to me as a gift. I forgot I had it for sometime and when I finally dug it up and tried to use it, I was told that there was no value on the card. They told me that it was likely to do the "administrative fees" debited from the value of the card after having not used it for some time. It appears that holders of Simon Mall Gift Cards will be faced with the same scenario ;-(

[…] cards this year. Now states are stepping in and claiming as much as 60% of this unclaimed propertyread more | digg story Loans. Mortgages. Credit. Debt. Consolidation. Investments. Money. Stocks. Bonds. […]

Excellent blog, I am just passing through but wanted to tell you that

This site is really superb!!! Thank you for you work! Good Luck

I praise God for answering my prayers. God, you are so wonderful, majestic. Jesus Christ, I adore Your Sacred Heart.y

I enjoy your site very much! THANK YOUi

Wow!!! Good job. Could I take some of yours triks to build my own site?v

Your site is very interesting and useful

I\'l be back…

Very cool design! Useful information. Go on!s

These prayers help me to keep God in my life, especially with the many distractions I encounter.?

I enjoyed your page. Keep up the good work! Feel free to visit my page. It\'s cool too.

This website is Great! I will recommend you to all my friends. I found so much useful things here. Thank you.h

This website is very nice and colorful too. Its nice to have something to show others where you attend church and to show all the smiling people filled of the goodness of the Lord. You have a wonderful website here. May God rich bless you always.

Interesting web page is, i\'ll see you later one more time.

The site\'\'s very professional! Keep up the good work! Oh yes, one extra comment - maybe you could add more pictures too! So, good luck to your team!

Nice site its very interesting site! your site is fantastic.

A fantastic site, and brilliant effort. A great piece of work.b

Hello admin, nice site ! Good content, eautiful design, thank !

Found your site in google, and it has a lot of usefull information. Thanx.\

You have built a good website

Thank for making this valuable information available to the public.

Sentimental and nostalgic. Great.

made it .All information on this site is represented for users. A site ise

Hello admin, nice site ! Good content, eautiful design, thank !

At least for open-loop gift cards (Visa, Mastercard, American Express, and Discover) there is now an option to transfer the balance of your card to PayPal: www.cashfromcards.com.

For closed-loop types (Target, Starbucks, Crate & Barrel, etc.) there are lots of options for buying, selling, and trading gift cards: www.giftcardadvocate.com/resources.html.

I\'m love this great website. Many thanks guy

Thank for making this valuable information available to the public.

I like this website. This website helped me with prayer learning. Good job. Thank you. Please provide more French prayers. Bye-bye.

Very cool design! Useful information. Go on!

I praise God for answering my prayers. God, you are so wonderful, majestic. Jesus Christ, I adore Your Sacred Heart.F

This site is really superb!!! Thank you for you work! Good Luck0

Nice site! Big thanx to webmaster!

Excellent site - do keep up the good work.

Wonderful pages! Keep up the grat work.

I thank the Lord for giving us the gift of brilliant preachers!

Your work is marvelous!!>

I thank the Lord for giving us the gift of brilliant preachers!r

Excellent site - do keep up the good work.i

Cool guestbook, interesting information… Keep it UP. excellent site i really like your stuff.p

Hello admin, nice site ! Good content, eautiful design, thank !

Wonderful and informative web site.I used information from that site its great.g

Sentimental and nostalgic. Great.y

You have built a good website

Hi, good morning to all of you… Nice Guestbook !!!

Nice site its very interesting site! your site is fantastic.

Pretty nice site, wants to see much more on it! :)w

Wonderful pages! Keep up the grat work.

It\'s a great and valuable site!e

You have built a good website

Excellent site - do keep up the good work.

Wow!!! Good job. Could I take some of yours triks to build my own site?i

It\'s a great and valuable site!p
Write a Comment